About Us
Hackett Family Chiropractic is proud to be located at 1776 West John Beers Road in Stevensville, Michigan. After attending schools at Eastern Michigan and Lake Erie College, respectively, and the National University of Health Sciences, Drs. Patrick and Megan Hackett decided that they wanted to practice medicine and raise a family right where they both grew up…Southwest Michigan.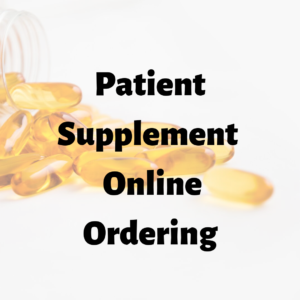 Our Mission
At Hackett Chiropractic we are committed to bringing our patients superior health and a better way of life by incorporating nutritional therapies with the principles of chiropractic and wellness care. We feel that whole health is achieved by proper nutrition, exercise, and preventative medicine. Our goal is to not only alleviate pain, but more importantly, inspire and educate our patients to become active participants in their own wellbeing. Our philosophy for lifelong wellness is based on a deep understanding and respect for health maintenance, disease prevention, and wellness enhancement. Along with traditional chiropractic manipulation, our doctors are trained to assist in positive lifestyle adjustments, stress reduction, nutritional planning, pre-natal wellness care, as well as balancing overall personal health management.

What Makes Us Different?
We offer a variety of treatment options including: hands on Diversified Technique adjusting, gentle low force techniques, a specialized lumbar decompression technique called Flexion-Distraction, and specialized Nutritional Counseling. We also utilize Instrument Assisted Soft Tissue Work, Trigger Point Therapy/Massage, Hot Packs, and Rehabilitative Exercises individualized to treat each patient. We want to help our patients reach their full health potential in any way that we can. The biggest way that we reach this goal is by running an efficient clinic, with treatment plans specific to each patient's needs. Every patient gets approximately 15 minutes of the Doctor's time with routine visits so that they do not feel rushed.